No Comments
Damaged Goods: A Single Dad & Nanny Romance by Rye Hart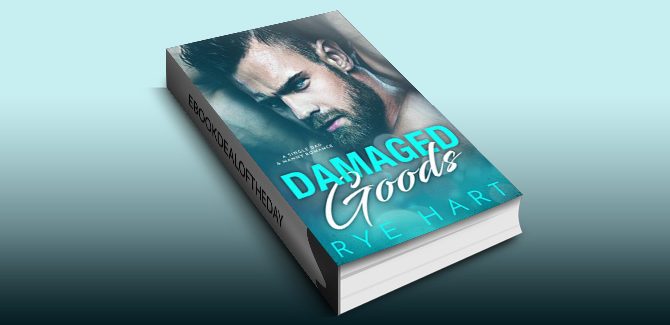 Realtime Pricing:N/A

Mr. sexy and enigmatic is seeking a nanny.
I'm the lucky lady.
But he's rude, impatient, and totally barbaric.
And it's getting hard to ignore the rumors.
Suspicions for why he moved into my small town.
People tell me he's damaged goods.
Flawed or not, I wouldn't mind accepting his package.
I just hope whatever he's running from is locked away for good.
This is a full length standalone story with over 60,000 words. The kindle version includes a never before released full-length bodyguard romance. All of Rye Hart's stories are cliff-hanger free and include a HEA.
Genre: Romance