No Comments
Red Rain by David Beers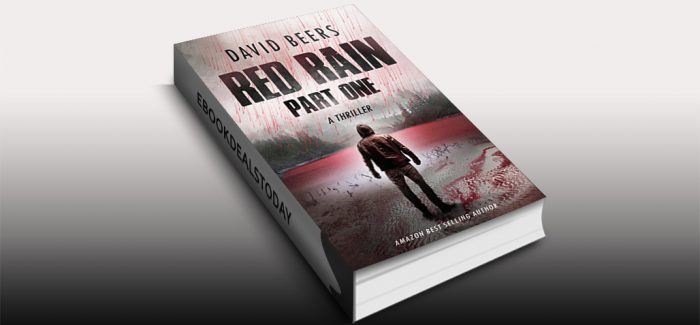 Realtime Price – $4.99
John Hilt doesn't want to kill, but his dead friend won't let him stop.
John Hilt knows he's a sociopath. He's known it since he was twelve, when he was too exhilarated watching his friend, Harry, drowning to rescue him. In that moment, the fledgling killer within him surfaced. He's been at war with himself ever since.
John is a master of deception. His priest, his colleagues, his devoted wife and daughter, all are oblivious to his dark impulses, to his growing list of victims. He's determined to keep it that way and desperate to stop, but Harry won't LEAVE HIM ALONE until he KILLS THEM and KILLS THEM NOW!
Needing release, John succumbs to temptation…
…and Detective Alan Tremock immediately recognizes the MO. The case went cold five years ago, but Tremock's obsession with capturing this monster borders on addiction. Tremock has the worn baggage to prove it… a crumbling marriage, an elusive retirement, fading prospects for a cushy, private sector job. He knows he's a cliché. He knows what he should do, but he, too, has impulses he can't ignore.
Tremock will find him. And when they finally cross paths, he knows who'll want it more.
This dark psychological thriller blurs the lines between good and evil. Grab it today, because you won't be able to stop reading!

Genre: Thriller, Suspense
Red Rain – Part One: A Gripping Psychological Thriller by David Beers