No Comments
Playing with Fire by Tara Ann Bradley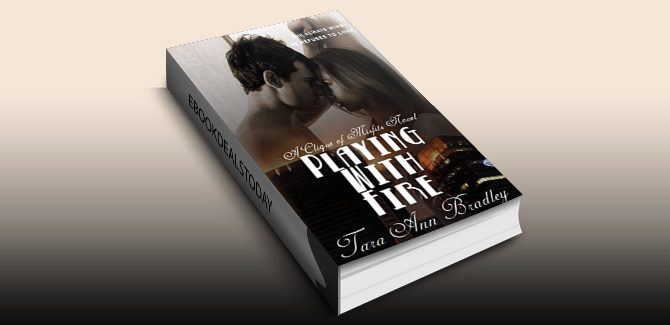 Admin | On August 28, 2018
Realtime Price – $3.99
As a ruthless Assistant States' Attorney, Mercy "No Mercy" Collins was used to being hated. No one hated her more than Devin Michelson, a too-hot-for-his-own-good fire marshal. Five years ago, Mercy put away his friend and mentor for arson and murder, in which Devin insists was a mistake.
Mercy always felt an attraction to the notorious playboy, but now that he's been thrown back into her sphere after five years of avoiding each other, the attraction is too steamy to deny. Their explosive chemistry sparked into verbal sparring whenever they were forced to be int he same room. One night changed everything. Now, they are exploding in other ways.
Just when Mercy and Devin's relationship starts to heat up, her world begins to burn down around her. Does the tough, take-no-prisoners prosecutor have another arsonist on her hands or was Devin right all those years ago. Did she lock up the wrong guy? The Misfits are back in action to help her figure it out before the flames of her past completely consume her.
The Clique of Misfits is a new series about six women who forge an unbreakable friendship out of tragedy. Their new bond gives them the strength to find justice for themselves and the courage to fight for others. Maybe, just maybe, they can also open their hearts to love and embrace the comforting arms of the men that want to protect them.
**This book contains explicit sex scenes and strong language. Suitable for mature audiences only.
Genre: Romance
Playing with Fire (Clique of Misfits Book 3) by Tara Ann Bradley