No Comments
Lavinia and the Laird by Samantha Holt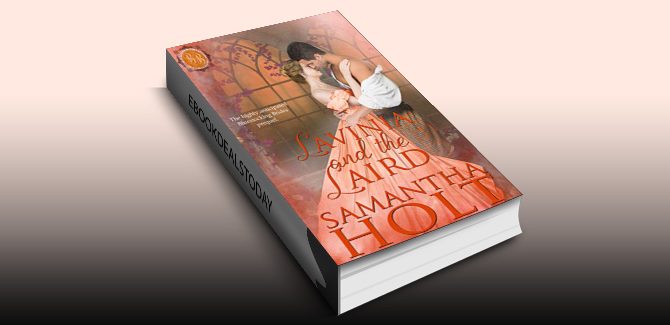 Realtime Price – $0.99
"I'm not certain any man could ever tame those appalling Chadwick girls. Even if that one daughter does marry, it would take a brave man to suffer the rest of the family." – Lady Worthington, Marchioness of Langbury
Miss Lavinia Chadwick–the only non-bluestocking in her family–is destined to marry well.
At least according to her mother.
She will definitely not marry a Scotsman.
According to her mother.
With the season around the corner, Mama is determined that Lavinia shall finally find her duke. Or her earl. Even a marquess would do.
But, first, Lavinia must do her duty and help entertain a famous author visiting their sleepy village. With the help of her sisters, she's been tasked with ensuring his stay goes perfectly. Unfortunately, her sisters are more of a hindrance than a help. So is her attraction to the braw laird who has come specially to see his favorite author.
However, her sisters are certain that this rough Scot is good for her and set about ensuring their clandestine budding relationship thrives. Of course, with sisters like her, she could just as easily end up ruined and disappointing her whole family. Can Lavinia find the courage to fight for what she really wants and survive her sisters' meddling?
Genre: Historical Romance
Lavinia and the Laird (Bluestocking Brides Book 0) by Samantha Holt