No Comments
A Panther Crosses Over by Sam Foster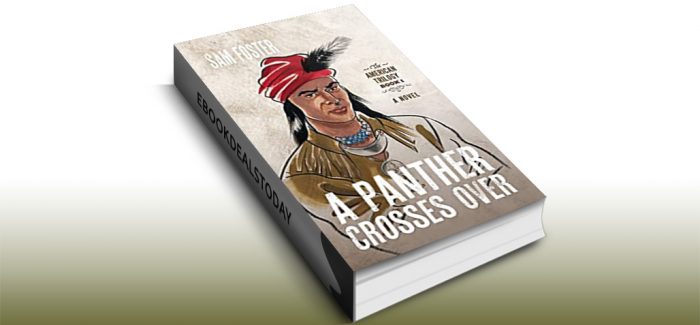 Realtime Price – $0.99
A clash of civilizations, two powerful leaders, and a dramatic outcome that ripples through generations.
Following the French and Indian War, white settlers pour over the Appalachians and down the Ohio River. But native tribes of the Northwest Territory have long inhabited this land—and they are willing to fight to remain. Leading the Shawnee is Tecumseh—courageous, discerning, and capable of assembling fifty thousand warriors to rise together to chase the white settlers back east when he commands. How will warriors from Florida to Canada know when the command has come? For twenty years his answer has been the same: "I will stomp my foot."
Against Tecumseh stands an equally talented, implacable, and gifted opponent, William Henry Harrison. The decades-long struggle between cultures, and men, comes to a dramatic head at the Battle of Tippecanoe, with history-shaping consequences.
A Panther Crosses Over is the first book of The American Trilogy series, three novels that reframe the epic legacy of the fight for the American Midwest.
Genre: Historical Fiction
A Panther Crosses Over (The American Trilogy, Book 1) by Sam Foster