No Comments
$2.99 "The Shamanic Prophecy" by Heath Shedlake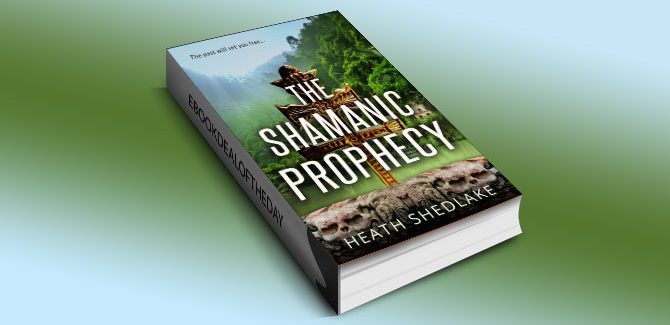 Ebook Deal of the Day: $2.99 "The Shamanic Prophecy" by Heath Shedlake
Genre: Coming Of Age
Deep in the rainforests of seventeenth century Venezuela a young man stands lost in thought, staring out across the waters of the mighty Orinoco river. Troubled by inner demons he seeks solace and answers from the wise and mysterious shaman.
What the shaman tells him shocks Jabuti to the core and prompts him to question his own future. Spurred on by this revelation he embarks upon a perilous journey into the heart of the rainforest, undeterred by tales of blood-thirsty cannibalistic tribes. In his search for answers to his past he is accompanied on his quest by his two loyal friends, Wanadi and Mapi.
Will they reach their destination, will their friendship survive, will Jabuti find the peace of mind he has been longing for all of his life…?