No Comments
$2.99 "Nancy Love Story…" by Suzanne Somers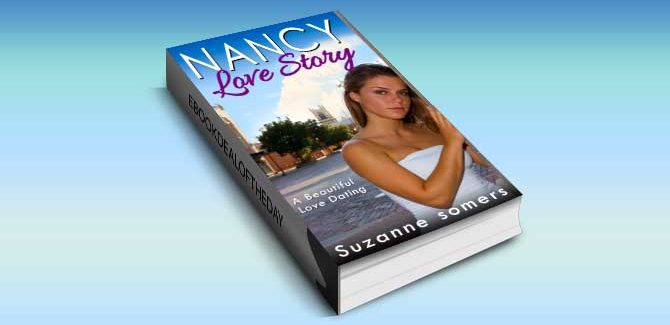 Ebook Deal of the Day: $2.99 "Nancy Love Story: A Beautiful Love Dating and Short Love Story" by Suzanne Somers
Genre: Romance, Shortstory
Nancy briskly walked into the diner, side stepping the coat rack with practiced ease. She sighed as she took inventory of her appearance in the windowpane, rain drenched though it was. She looked like a drowned kitten, not that mattered. The likelihood of her meeting anyone attractive during her shift, or, at the very least, close to her own age, was minimal.
Tony had her on day shifts, which meant her clientele consisted primarily of frazzled mothers with spirited toddlers running amok (and ridding the diner of its napkin supply while they went about it) or leisure consumers enjoying retirement with gusto, on her hands. An attractive, twenty-something, available bachelor coming into this sleepy old diner, in her sleepy old town, just for Tony's soggy Ruben with a side of fries was about as likely as getting to serve a leprechaun.
On second thought, she pondered, when she noticed the diner's bustling crowd of two whole customers and several empty chairs, the leprechaun was probably more likely.
Attempting, unsuccessfully to put place the wisps of hair that had come loose from her bun back into place she scurried to the counter, grabbing an apron and tying it around her slender waist in short order.