No Comments
Next-Door Bear Daddy by Brittany White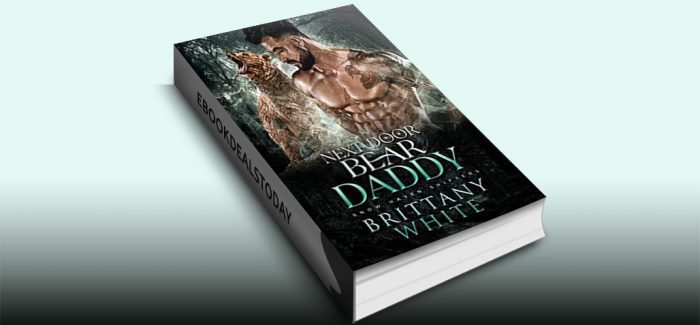 Realtime Price – $0.99
I Left Snow Haven with a Broken Heart and Pregnant
I had been in love with the bear shifter next door practically since I was born. James always looked at me like I was a little sister. I was heartbroken when he joined the Army and left. However, when he returned, he looked at me with new eyes and saw me for the grown woman that I was.
After two weeks of unbridled passion, he left again with a kiss and a promise. A promise that he never kept – I thought.
Heartbroken and pregnant, I moved to Anchorage to pursue my degree in nursing. I made a life for myself and my son, but never forgot the man who had captured my heart.
When I returned to Snow Haven after my father had a heart attack, James was there. Sexier than ever and the alpha of his clan. My heart reminded me that I had never stopped loving him.
Little did I know that returning to Snow Haven would be dangerous – even deadly — for me and Sam.
A bear shifter – the alpha of his clan
A shifter female – who thought I stood in her way
A bigoted shifter father – who thought my son was a blight on the clan
I knew that it was a mistake to allow myself to fall back in love with James and hope that maybe, someday, there would be a chance at being a family.
I know he loves Sam and me. But would his love destroy all of us?
Note: Adult Only!
Genre: Paranormal Romance
Next-Door Bear Daddy (Snow Haven Shifters, Book 3) by Brittany White