No Comments
Loaded: A Bad Boy Sports Romance by Teagan Kade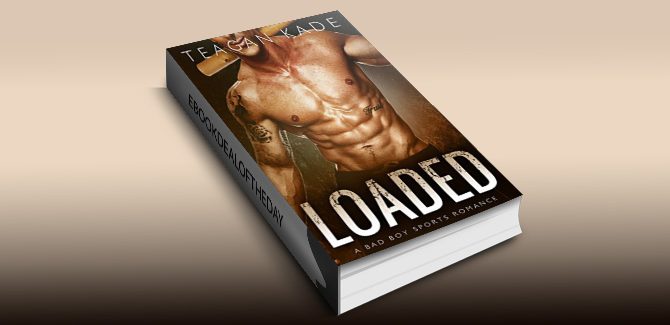 Realtime Pricing:$4.99

He's got the biggest bat on campus… and he knows how to use it.
Asher Slade, AKA 'Slugger'.
Hellcats captain, shameless womanizer, and grade A as*hole.
I can't stand his kind, so imagine my joy when I'm tasked with babysitting Sir C*ck-A-Lot during his college-imposed community service.
He thinks I'm easy, that I'm going to fall to my knees the same way his opponents do.
But he's wrong.
I have dreams. I'm going places. The last thing I need is a walking hard-on getting in my way.
Problem is, I'm already picturing him… between my sheets, my legs, his dirty mouth doing dirty things.
I should be running a mile, so why can't I stop thinking about those coral eyes and cut body?
I'm not going to fall for him.
Promise.
So why does it feel like my bases are already loaded?
Small on sport, big on steam, Loaded is a full-length bad boy romance with a happily ever after and no cheating. Includes bonus book.
Genre: Contemporary Romance, New Adult