No Comments
Cocky Duke: A Modern Aristocracy Billionaire Romance (Endowed Book 1) by Sara Forbes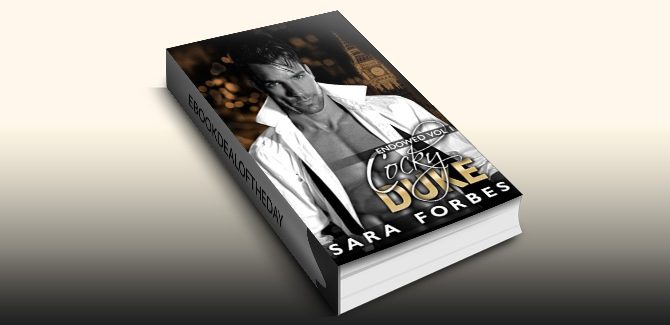 Realtime Pricing:$2.99

First in a sexy, light-hearted new series!
Two weeks touring art galleries in London—that's what my Uncle Stig promised. It was going to be a nice quiet trip with my favorite relative, who also happens to be the US Ambassador to England. The only problem? It's a little too quiet. I crave something more than four o'clock tea and crumpets.
Which is how I end up heating up the dance floor at a London nightclub, capturing the attention of Lord Belgrave, the Duke of Fernborough … and throwing my Cosmopolitan in his crotch.
Devastatingly handsome or not, no one disses my uncle.
His Grace calls twenty-six times before I toss my phone in the Thames. I don't care how he got my number. I don't care if every muscle in my body thrums with lust within two seconds of meeting him. The cocky duke can go to hell, because I'm flying back to the West Coast at daybreak.
It's not like he can stop the plane.
♦♦♦
Cocky Duke is a full-length standalone romance novel. Scroll up and click to buy or borrow today!
Genre: Contemporary Romance