No Comments
Never Kiss A Bad Boy: A Bad Boy Secret Baby Romance by Lauren Wood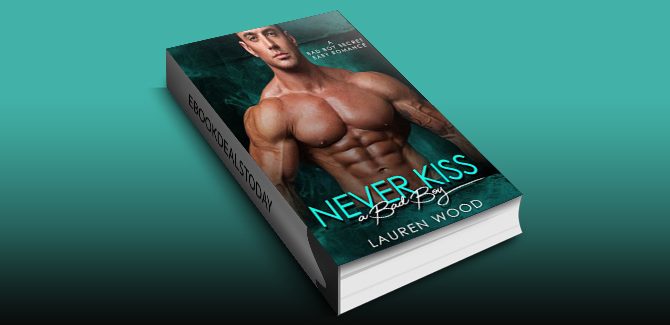 Realtime Price – N/A
I met Grey at the most inopportune time, but it was all for a reason.
I was new to the city and it wasn't starting out as planned.
My car died and Grey swooped out of nowhere to help me.
He was the kind of man that every girl dreamed about and he was there to help me.
Things got complicated when I realized that he was looking at me with the same lust in his eyes as I had in my own.
After tracking me down to my new job, I was unable to resist him any longer.
I needed him inside of me.
I wanted to be his and when he touched me, there was no going back.
Now everything had changed.
I just wasn't sure if it was for better or for worse.
Never Kiss A Bad Boy is the first book in A Bad Boy Secret Baby Romance standalone series of full-length novel. All books in this page-turning Bad Boy Romance can be read as standalone's, there are no cliffhangers, and happily ever afters are guaranteed! Bonus content included after the main story.
Genre: Contemporary Romance
Never Kiss A Bad Boy: A Bad Boy Secret Baby Romance by Lauren Wood