No Comments
RUN!: Warriors Series of Action Thrillers by Ty Patterson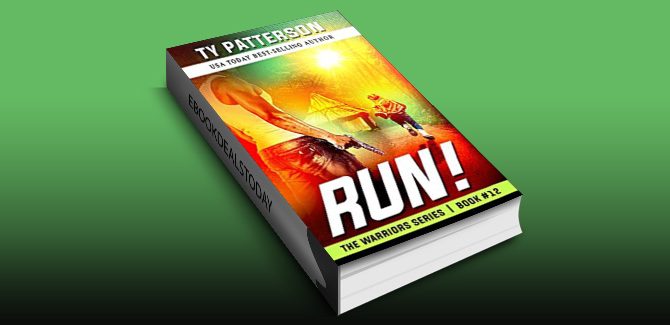 Realtime Price – $7.99
A YOUNG GIRL FLEEING FOR HER LIFE. A TERRORIST HUNTING HER. AND ZEB CARTER
He is all by himself in the wilderness when the girl runs into him.
Sara Ashland, fifteen years old, is terrified.
She has just seen her father killed by a vicious terrorist.
Namir is an escaped war criminal. One of the most wanted men on earth.
He has several men with him. He is on a killing spree.
The girl is his target.
And now, she has a protector.
One man against ruthless, well-armed killers.
That man is Zeb Carter.
Game on.
Genre: Action & Adventure, Thriller
RUN!: Warriors Series of Action Thrillers by Ty Patterson