No Comments
Naughty but Nice by Rye Hart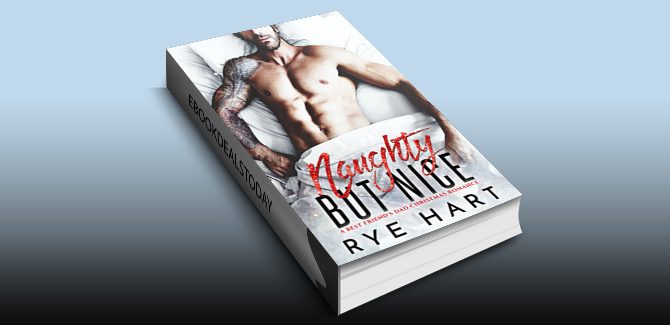 Realtime Price – Amzn: $2.99
Gabriel Bradley.
My best friend's dad.
The man I've drooled over him my entire life.
But there's one BIG problem…
He's finally starting to notice me.
Mr. Bradley is Chicago's most eligible bachelor.
Women practically throw themselves at him.
And I was invited over for Christmas.
I assumed he'd barely remember me.
I assumed wrong.
There's instant sexual tension.
And the minute we're alone things get REAL interesting.
He's undressing me with his eyes…
A mischievous smirk on his perfectly sculpted face.
I realize my teenage fantasy is about to come true.
But, an angry ex and a bat-crazy stalker keep spoiling the show.
They'd better move out of the way.
Because this nice girl is about to get REAL naughty.

Genre: Contemporary Romance, Romance
Naughty but Nice: A Bad Boy Christmas Romance by Rye Hart