No Comments
Sassy Ever After: A Witchingly Sassy Seduction (Kindle Worlds Novella) by Mychal Daniels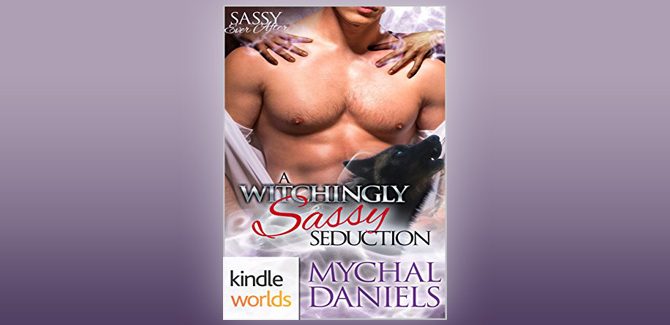 Realtime Pricing:Processing (1)

New comer to town, Celia Thomas, has some big things in her life—a big mouth and an even bigger problem.

Said mouth has managed to get her into some serious trouble with a vicious coven, she's just so happened to have pissed off.
Celia's a young, latent witch with no powers, trying to hide out in a powerful wolf shifter community, until she meets a man who won't let her hide–from him. Try as she might, she can't hide from the mysterious lone wolf shifter, Owain Colfer. He's just too damn hard to shake in more ways than one.
When she realizes he won't be easily ditched, she must come to terms with what she can and can't do with this sexy wolf. What happens next is fun, sexy and oh so exciting.
This is a standalone, multicultural, curvy, BWWM, paranormal story that contains depictions of adult coupling. Suggested readers: +18
Genre: Paranormal Romance