No Comments
Mountain Man's Secret Baby by Lauren Wood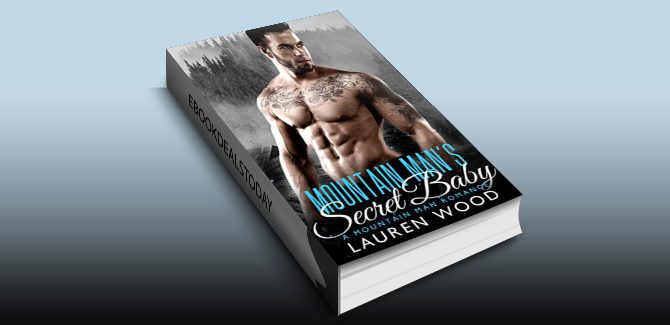 Realtime Price – $2.99
Just like the tall peaks of Alaska…
Ethan is untamed and rough around the edges.
No one knows why he's here in Nome,
But something draws me to his stormy eyes…
And I lose control of everything.
Denise
Things were getting boring in Nome. It was always the same old faces.
I wanted something new.
I wanted fresh faces and new adventures.
I want some new men in the dating pool because it was getting stale.
So when I heard about the new construction at the harbor.
I was excited.
I hoped for something and it came in the form of Ethan.
He was tall, muscled and he had the boyish looks that were hard to turn away from.
Once he got his hands on me and our lips met, I knew that there was going to be so much more between us.
Ethan
She had a smart mouth that she only used when she needed to.
Denise may have looked innocent at first, but it didn't take long for her true self to come out.
The little redhead liked to tease and she had me wrapped around her finger before I knew it.
The only way to tame her was to get my hands on her.
Then she wouldn't be able to deny what was between us.
Denise was going to be mine.
I was going to be the first man in Nome to get a taste of her.
Mountain Man's Bride is the fourth book in A Mountain Man Romance standalone series of full-length novel. All books in this page-turning Mountain Man Romance can be read as standalone's, there are no cliffhangers, and happily ever afters are guaranteed! Bonus content included after the main story.
Genre: Contemporary Romance, New Adult, Women's Fiction
Mountain Man's Secret Baby by Lauren Wood