No Comments
$0.99 "Wise Men and Other Stories" by Mike O'Mary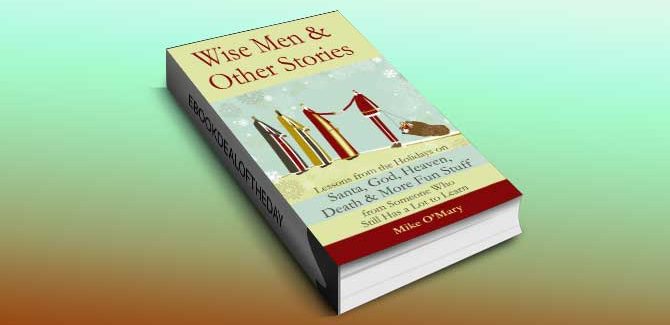 Ebook Deal of the Day:

$0.99 "Wise Men and Other Stories" by Mike O'Mary
Genre: Humor, Memoir
Wise Men & Other Stories: Lessons from the Holidays on Santa, God, Heaven, Death & More Fun Stuff from Someone Who Still Has a Lot to Learn is a collection of holiday-related essays that blends humor and poignancy in the tradition of Robert Fulghum, Dave Barry, Bill Bryson, P.J. O'Rourke and other great American humorists.
"This collection started with 'Wise Men,'" says O'Mary. "It was a story from my childhood about a poor kid from my old neighborhood and the lesson I learned when we were both cast as wise men in the school play." That story was published in newspapers across the nation and broadcast on National Public Radio's "Morning Edition" program, and so began a tradition of holiday essays from Mike O'Mary.