3 Comments
Race to Kill by Rachel Kall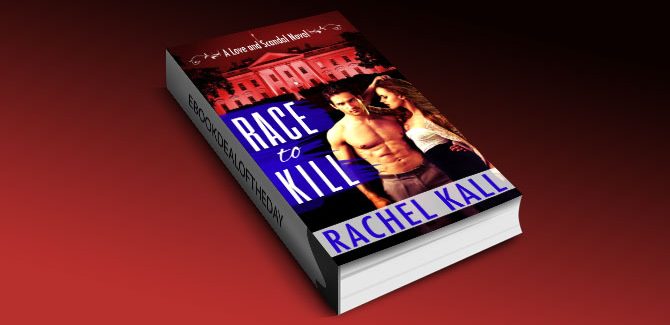 Realtime Price – $930.35
A Love and Scandal Novel (#1)
When fiercely independent Vivian Reese is thrust onto the national stage during a heated presidential campaign,
she doesn't expect to become a media darling. She also doesn't expect to start to fall for her sexy new bodyguard, Marcus Locke. But when threats start surfacing against the sitting President's campaign and all evidence points to Vivian, she doesn't know who to trust.
Delta Force Operator turned FBI agent Marcus Locke is supposed to be investigating campaign finance crimes. He's not supposed to be checking out the sexy, eloquent campaign spokeswoman Vivian Reese, who's one of his prime suspects! But when they are caught in the middle of a presidential race that is quickly turning deadly, he is forced to put both his heart and his job in the line of fire.
Tempers flare and passions ignite as the campaign gets dangerous, but when bullets start to fly will either of them survive?
Genre: Romantic Suspense
Race to Kill (A Love and Scandal Novel)" by Rachel Kall