No Comments
Free! "His Every Whim" by Liliana Rhodes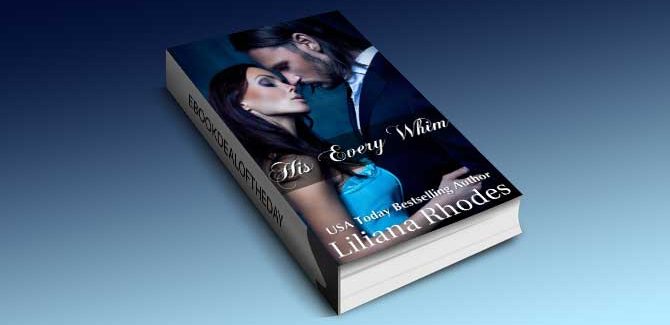 Ebook Deal of the Day:

Free! "His Every Whim (BBW Billionaire Romance Novella)" by Liliana Rhodes
Genre: Romance
Down on her luck
When down on her luck plus sized beauty Ashley Monroe takes a waitressing job at an event at the Boone Art Gallery, she's told one thing–stay away from the mysterious and brooding man sitting by himself. Easier said than done for Ashley who finds herself inexplicably drawn to the gorgeous stranger.
When she decides to spend the evening doing things she normally wouldn't–like letting herself be seduced by this enigmatic man she only knows as Xander–she unknowingly opens her world up to the lavish lifestyle of beautiful mansions, fast cars, and expensive clothes, because when billionaire Xander Boone wants something, he gets it.
Part of his world
As Ashley enters Xander's world of champagne and lavish gifts, they find themselves unable to deny the attraction they feel for each other. But when Xander's past comes back to haunt him, will he follow his heart or run from the feelings he has for her.
This novella (20,000 words) contains an alpha male billionaire who can't help himself when he sees a sexy curvy girl.