No Comments
Magic Lies by Fatima Bader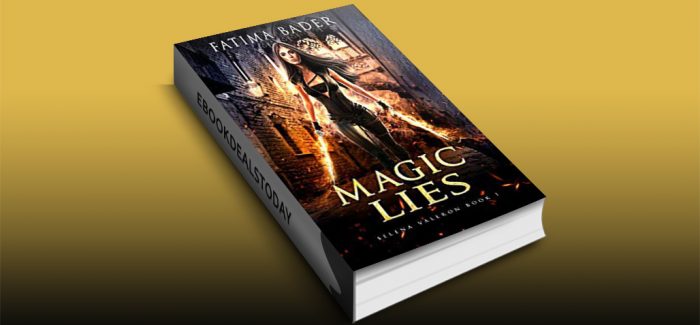 Realtime Price – $2.99
Hunting a serial killer can be hazardous to your health.
My name's Selena Valeron, and I'm the Supernatural Bureau of Investigation's best undercover witch. After three years, the bureau has just handed me my biggest case: hunting the magical community's most prolific serial killer, Xavier.
Lately the dead women on the morgue table bear an eerie resemblance to me. A shocking revelation indicates the killer is someone from my past—if I can remember it. Years ago, an accident wiped out my memory and threatened to end my career. Now my magical powers seem to be manifesting into something stronger.
Was my memory loss really an accident, or a failed murder attempt?
Time's ticking as I dig through my past to find the killer. I need answers. If I can't get them in time, I'll lose friends, family—even my own life.
MAGIC LIES is a fast-paced urban fantasy mystery with plenty of thrilling twists and turns that will keep you guessing. Agent Valeron may have lost her memory, but she hasn't lost her snarky attitude and she's still a badass witch. Jump into this magical world and start reading the Selena Valeron series today!
Selena Valeron is an ongoing series:
Book 1—MAGIC LIES due out January 2020.
Book 2—MAGIC LINKS due out March 2020.
Book 3—MAGIC L_____ due out May 2020.
Book 4—MAGIC L_____ due out June 2020.
Genre: Fantasy
Magic Lies (Selena Valeron, Book 1) by Fatima Bader