No Comments
Give Me Another Chance by Katy Kaylee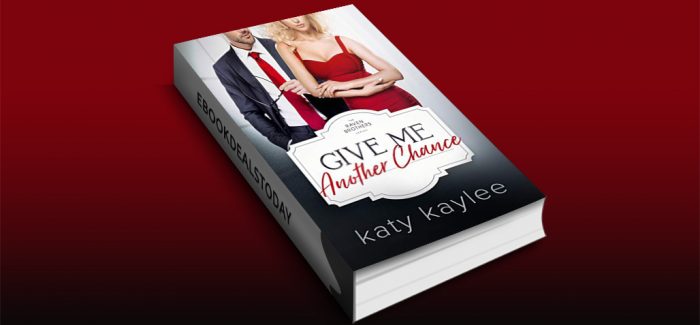 Realtime Price – $2.99
I never forgot you, and the way you made me feel that first time.
I never forgot you, even when you left me six years ago without saying goodbye.
You were my brother's best friend, and I was in love…
I never expected to see you again, but here we are…
I never thought our relationship had a second chance,
And here we are…
Ash Raven – I loved you yesterday, I love you today, and I will love you forever.
Would you be willing to give our love another chance after all this!
Beth McAdams, mother of your daughter, the miracle we created six years ago, and I kept it a secret from you.
OMG… Does that make me a terrible person?
Give Me Another Chance is a full length, standalone romance with lots of heart, heat, angst, emotion and a drool worthy HEA. It is also Book Three in the Raven Brothers Series, that features four brothers. Give Me Another Chance is Ash's Story.

Genre: Contemporary Romance
Give Me Another Chance (The Raven Brothers, Book 3) by Katy Kaylee