No Comments
Rock Hard Boss by Rye Hart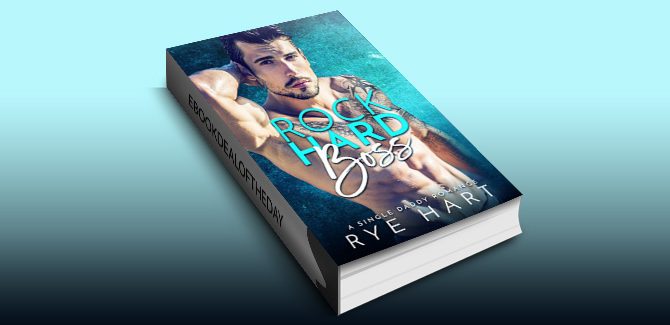 Realtime Pricing:

If you can't take the heat, get the f*ck out of my kitchen.
Cooking and sex are what I do best.
But loving a woman is where I fall short.
I've only cared about three things in the world:
My daughter.
My restaurant.
And bulldozing any *sshole that gets in my way.
That was it for me – until I hired Amber Foster as my newest chef.
HOT would be an understatement. She's a spitfire and she's got more balls than all the men in my kitchen combined.
I want to flip her over easy and scramble her until she screams my name.
Today's special? Sausage with a side of Grade A beef.
She's got serious talent but she needs my direction. I just hope I can keep my di*k in my pants long enough to show her the ropes.

**This is a full-length 50,000 word novel, standalone single dad romance. Nocheating or cliffhangers. HEA guaranteed. For a limited time, I've included an exclusive olderman, younger woman bonus story: Infatuated. Grab your copy today.**
Genre: Contemporary Romance