No Comments
The Essence of You by J.A. Owenby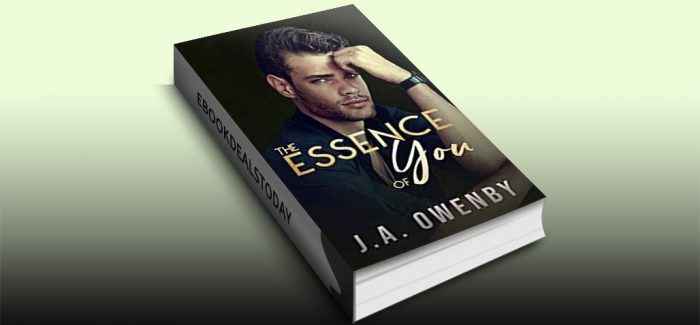 Realtime Price – $3.99
★☆ AN AMAZON INTERNATIONAL BESTSELLER ★☆
"I absolutely love The Essence of You. Emotional, riveting, and suspense fill the pages of Essence of You. Ms. Owenby does a great job taking the reader for one hell of a rollercoaster ride with twists and turns you won't see coming." S.B. Alexander, Bestselling author of the Maxwell Series
Sometimes it's sweeter to surrender.
My life is going in the right direction.
Good friends.
Good school.
Bright future.
Until…
One night.
One look.
One guy.
And just like that my nightmare and everything I tried to forget comes roaring back.
Layne Garrison–stormy grey eyes, bully, the guy who made my life hell in high school is suddenly there, in front of me, in the same town, the same college, and I can't shake him.
But the darkness never stays neatly tucked away when I learn the reasons that dumped me in foster care.
Will I lose the only man I've ever loved, or will my past ruin my future as well?
One-click this enemies-to-lovers, suspenseful standalone novel with an HEA and no cliffhanger today!
Due to mature content and themes, this series is recommended to readers aged eighteen and over. May contain triggers for some readers.


Genre: New Adult, Romantic Suspense
The Essence of You by J.A. Owenby