No Comments
Kaden: Game Time by Zoe Beth Geller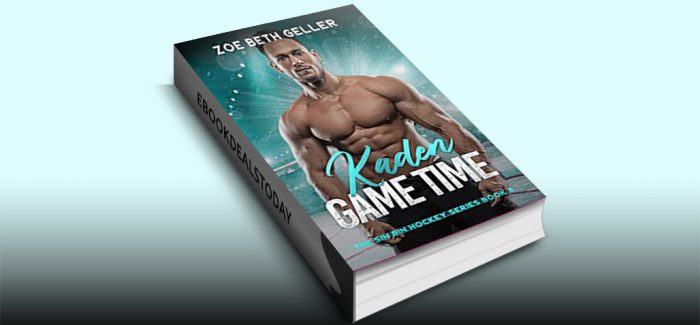 Realtime Price – $3.99
Kaden is the center on his hockey team but he's on spring break for a week with his teammates Liam and Jake. The trio sun themselves on the beach in Fort Myers, Florida. And the timing couldn't be better since Kaden's girlfriend just broke up with him and spray-painted his Rover as her parting shot.
Kate is a Florida native who needs to come up with a handful of cash to pay for her LSAT test to get into law school.
Kaden sees her from afar where she works as a bartender and bribes her with money and in exchange, she will show him the beaches the tourist don't know about.
Kaden sabotages the budding relationship with a meaningless hook-up. Is there still time to save the relationship before he leaves town?
This is a blackmail/frenemy to lovers standalone in The Sin Bin Hockey Series.
Genre: Contemporary Romance, New Adult, Romance
Kaden: Game Time: The Sin Bin Hockey Series by Zoe Beth Geller