No Comments
Hot Doctor & Fake Fiancée by Lauren Wood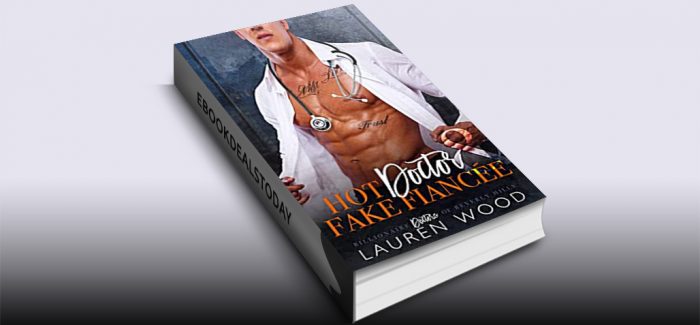 Realtime Price – $0.99
The Bardot Hospital of Beverly Hills has had its fair share of scandals.
I just never expected to be one of them.
Scandals are foreign to me. I don't break rules, I don't take risks.
At least that's how I saw myself before that moment…
When I suddenly find myself making out with Dr. Brett Adler in a closet.
It didn't have to be a scandal. It could have been our little secret.
But I guess I should mention I'm also notoriously unlucky.
So I should have anticipated Brett's boss, Sturgill Bardot, walking in on us.
Brett can't stand the thought of his perfect reputation being ruined.
He doesn't want to be known as the doctor who makes out with random women in closets.
But what if I wasn't random? What if I was someone close…
Someone he's expected to make out with wherever he wants…
Someone like…his fiancée.
That's exactly how he introduces me.
It all happens so fast, there's nothing I can do to stop it.
But once that lie is out there, it's not so easy to take back.
To save face for both of us,
we have no choice but to maintain the lie.
At least for a little while.
As we dig ourselves deeper into this mess of a fake engagement,
We're finding it harder to ignore what brought us here in the first place.
Something happened when we first saw each other,
And it obliterated our ability to use reason and make good decisions.
As we try to convince everyone else we're engaged,
The spark between us grows stronger.
Until we're both at risk of being burned by it.
Note: Adults Only!
Genre: Contemporary Romance, Women's Fiction
Hot Doctor & Fake Fiancée (Billionaire Doctors of Beverly Hills, Book 4) by Lauren Wood