No Comments
His Best Friend's Sister by Natasha L. Black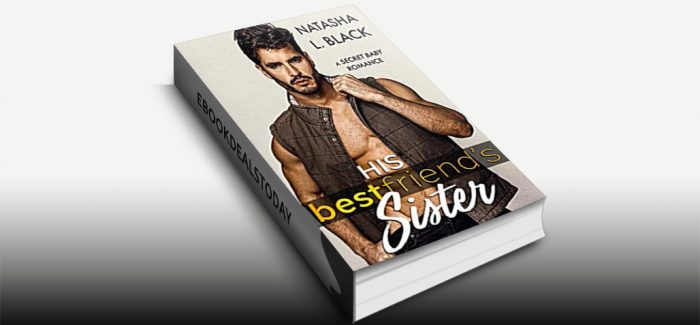 Realtime Price – $3.99
My crappy year just got better.
How much better?
About six feet is my guess.
I got jilted at the altar.
Had to move back home.
To be seen as a child and coddled by my parents.
I'm trying to lay low, but fate has its own idea.
My brother's best friend, hunkier than ever.
He's running a bar now, looking like sin.
Off-limits and the juiciest forbidden fruit I ever saw.
He's easy to talk to and makes me laugh.
But my ex hurt me so bad I'm scared to try again.
Not to mention my brother would be furious.
I'm in his bed and loving it.
Keeping secrets from my family.
It's all going to blow up in my face,
But I can't resist him.
When all hell breaks loose over our secret affair,
I find myself keeping an even bigger secret from the man I love.
A secret that could leave me with nothing.
Genre: Romance
His Best Friend's Sister: A Secret Baby Romance by Natasha L. Black