No Comments
Tract by Edita A. Petrick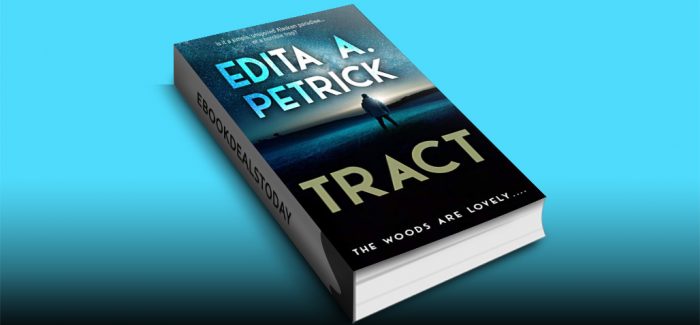 Realtime Price – $4.99
A weapon developed to conquer global food shortages is still a weapon…
John Kimberley has what it takes to be a world-class scientist—raw ambition, solid and prestigious albeit expensive education, sharp intellect and a desire to stave off the encroaching climatic disaster. Yet there is a mountain of needs and obligations hiding underneath the sterling values of a scientist. It ends up being so powerful that it drives all his career and life choices. Fifteen years after walking out on the love of his life, he is a successful corporate man. He rubs elbows with the wealthy and powerful, and enjoys the prosperity granted to him from his career. And though there is an ever-present feeling of guilt and remorse, that pricks the back of his neck and tries to reach his heart, he has learned to ignore it.
However, even his ignorance can't push those feelings down when a string of bizarre disasters causes significant problems for his corporate employers. The proverbial last straw is a sinkhole that opened up in Arizona. It swallowed a refinery, one of his employer's subsidiaries. It was also classified as a natural phenomenon. John not only feels but knows that the nature is not to be blamed in this instance. He looks for a pattern and finds a thread that begs to be pulled. And suddenly, the woman he tried to forget for fifteen years is back in his life. When a few days later, a new tragedy claims many lives, he knows that old wounds will have to remain hidden even as new ones open up because he is faced with so many choices, pulled in so many directions that running away is not an option. At least not this time.
He knows there is something terribly wrong with the island where the woman with whom he shared more than five years of hopes and dreams, is doing field research. He just doesn't know how terribly wrong it is to try and find out.
Genre: Thriller
Tract by Edita A. Petrick