No Comments
Free! "The Working Dead" by David Thayer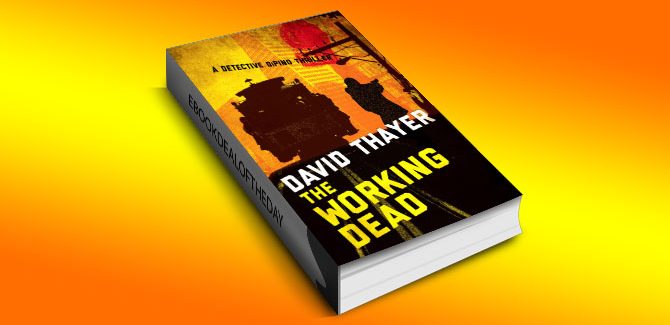 Ebook Deal of the Day:
Free! "THE WORKING DEAD (Detective DiPino Thriller)" by David Thayer
Genre: Crime Fiction, Thriller, Noir and Suspense
The Working Dead
New York Detective Armand DiPino is back home in San Francisco. A bullet to the head has left him with Transitory Partial Amnesia. He meets Emily an old flame and becomes involved in a human trafficking case in which her powerful father is the prime suspect. The case ensnares his own family and DiPino fights to unravel the conspiracy that got him shot in the first place. Only now he doesn't recognize his killers who stalk him as he retraces the same leads.