No Comments
Tank by Savannah Rylan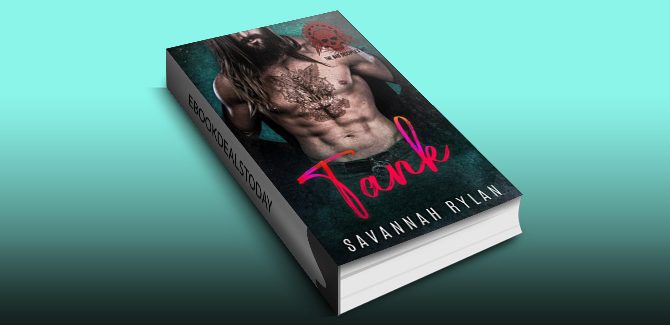 Realtime Price – $3.99
She took care of me, and now I'll take care of her.
After being shot, the guys decide I have to go to a real doc.
Luckily she's a five foot two brunette bombshell with legs for days.
Go ahead baby, cure me.
I'll make sure to repay her for her kindness.
Again and again.
But when she gets pregnant with my baby, I realize the club might not be the only thing in life.
Can I have two families?
When both are threatened, I have to decide.
Noelle or the Bad Disciples.
Family, or blood.
Nobody touches either when I'm around.
Tank (The Bad Disciples MC) is a full length STANDALONE bad boy MC HEIST romance. The next in the series, Glock (The Bad Disciples MC) will be available on October 26th ! Also there a few bonus books!
Tank (The Bad Disciples MC Book 3) by Savannah Rylan
Genre: Romance