No Comments
Free Mystery, Historical & Fantasy Nook books!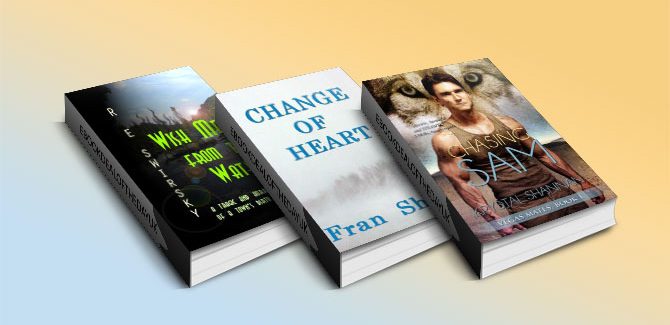 Free! "Wish Me from the Water" by R E Swirsky
Genre: Murder & Mystery
Two teenage hockey players brutally murder their parents in an unexpected altercation after a close friend and teammate commits suicide. The town's people believe the suicide was another tragic result of bullying, but the two boys have learned the true reason their friend took his own life. Their friend was a victim of sexually abuse by someone very close. When yet another friend discloses to them, that he too was abused, and pleads that know one must ever know, the boys agree to take matters into their own hands.
Detective Dean Daly is called in to investigate the brutal murders and believes there is much more to the murders than it first appears.
Not far away, a young housewife, Sarah, is in the midst of another kind of abuse. When her husband Gerald finally crosses the line from verbal abuse to physical abuse and breaks her arm, she takes flight in the middle of the night. Gerald vows he will track her down to the ends of the earth and insists she can never leave him.
Detective Daly soon becomes entrenched in both events, not knowing that he will soon be caught in the middle as the stories collide.
This is a story about courage, strength, and standing up for what you believe.
"Change of Heart" by Fran Shaff
Genre: Historical Romance
1850s Nebraska: Marietta Randolf travels from Chicago to Nebraska to collect her orphaned nephew Zack. When a snow storm delays her return trip, she finds herself stranded in an unappealing land with a very appealing rancher, Jase Kent–
"Chasing Sam (Vegas Mates, Book 1)" by Krystal Shannan
Genre: Fantasy Fiction, Romance
Samantha Demakis doesn't want a mate right now. Her birth-rite and family obligations to her status as the first daughter of a noble family beg to differ. In fact, even her wolf seems to be against her. When a chance encounter reveals the man who might just be a perfect fit, will she run? Or will she fight?
Chase Michaels has been alone for seventy-five years. He's fought in Vietnam, the Persian Gulf, and Afghanistan in the US Army. Somewhat resigned to never finding his true mate, he is shocked when his wolf reacts so strongly to a woman he runs into in the airport. Unprepared for the politics and snobbery of the noble families, Chase finds himself fighting in a different type of war —a war for the heart of a woman he knows should be his.
A lot of things are chasing Sam, but who or what will catch her in the end?