No Comments
Cinderella: A modern adult fairy tale. (Not quite the fairy tale Book 1) by May Sage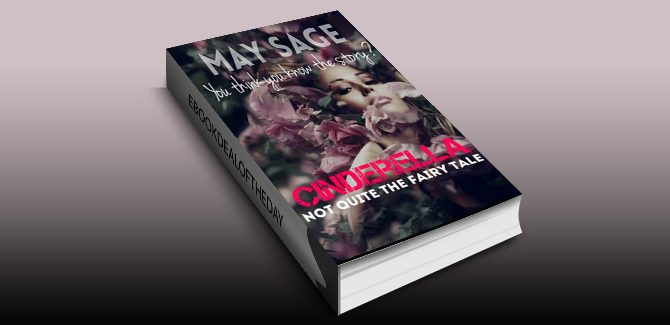 Realtime Pricing:$2.99

The King needs an heir and that means finding some sort of woman to do the job;
"That's all it's about, ultimately: basic, carnal compatibility in order to satisfy this need. For that reason, the pictures I request of those who wish to apply are explicit. The full prerequisites are attached to the correspondence. If you aren't comfortable with these demands, don't bother applying."
Ella applies, seeing straight through the bullshit; she goes as far as derisively add a set of pictures fitting the requirements the letter demands:
A picture of her "pussy" – a fat, indolent Persian – and of her in her nightwear – yoga pants and a hoodie.
In lieu of an introduction, her message reads:
« Dear Daniel Franko Phillipe Del Luz,
I've applied to guarantee that I'm not summoned to your little orgy.
Fuck you. We aren't all stupid.
Ella. »
It was supposed to go through an automated system;
she didn't expect anyone to read it…
Let alone the King
—
This novel is intended for a mature audience – expect strong language and sexual situations. However, this is not a non stop erotica.
Cinderella is the first of the Not quite the fairy tale; they are meant to be read in order as the characters interact, but each book is a standalone.
Expect the next one 15/10.
Genre: Thriller, YA Paranormal Romance