No Comments
Forbidden Daddy by Kelly Myers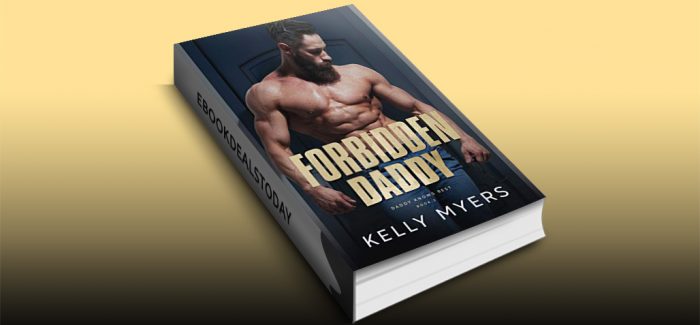 Realtime Price – $4.99
Mr. McHottie lives right next door.
He's older, and I'm just a college student.
Add some icing on the cake.
He's my landlord.
An unexpected twist of fate throws us together.
I'm just trying to make it through the final weeks of college before heading off to med school.
It takes one misunderstanding to ruin everything.
One look at the pregnancy strip,
One twist of fate…
And I'm wondering if Nate can be more than a fun distraction.
Do second chances really exist?
Genre: Contemporary Romance
Forbidden Daddy (Daddy Knows Best Book 3) by Kelly Myers