No Comments
Her Last Call by Elle Gray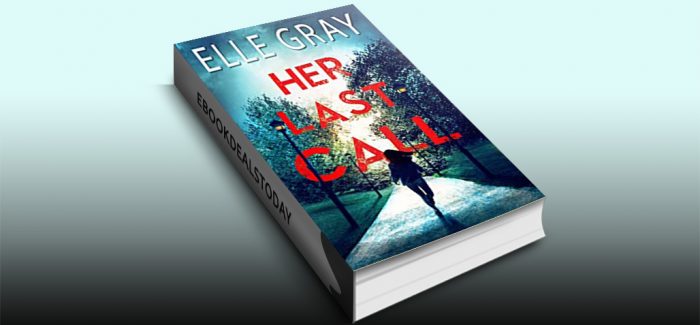 Realtime Price – $4.99
"Come out, come out, wherever you are…"
A beautiful young woman trapped within a killer's sick and twisted game.
Stella Hughes called for help, but help did not come in time.
She could not hide, fight, or escape.
Stella was ensnared in the killer's web.
The victim of a twisted serial killer's mind.
Shortly after detective Paxton takes on the case of Stella Hughes, he realizes this is no ordinary murder. It becomes clear very quickly that Stella, the girl Paxton had known, was the victim of another serial killer – a theory that's quickly confirmed by a bright, quirky independent journalist named Marcy.
As they dig deeper into this killer, they soon learn of his twisted obsession.
With his friend FBI Special Agent Blake Wilder by his side, Paxton engages in a hunt for a killer that will take him on winding, twisting paths he never thought he would tread.
The killer will make him do what nobody else has been able to do before… confront himself and confront his past.
As the killer rampages through town and proves to be as elusive as anybody Paxton has ever hunted, the stakes for he and everybody around him rise.
And unless Paxton can find and capture him, nobody will be safe.

Genre: Mystery & Thriller
Her Last Call (Arrington Mystery, Book 2) by Elle Gray