No Comments
Like An Angel by Bonnie Edwards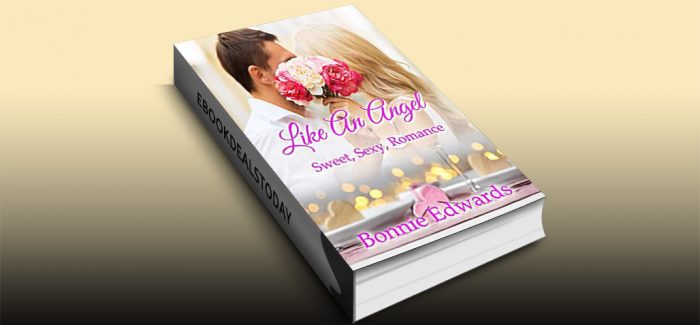 Realtime Price – $4.99
A runaway New York heiress lands in the middle of a Canadian prairie…it might as well be OZ…
Andi Morrison needs to unplug and unwind, but this farm is not where she wants to hide out. Being forced to stay and pretend she's a foster mom is way out of her comfort zone.
But sexy foster dad Brice Logan needs a woman bad and even though Andi is a rebel in high heels, she's the only woman he's got. He has to make her stay long enough to be able to keep his foster family together.
The children are sweet, their foster dad is sexy but Andi has never been needed a day in her life. How can she cope with all the things they need? She's not a cook, not a mommy, and certainly not the saving grace they seem to think she is.
But soon, Brice sees he needs more than Andi's help. He needs her everything.
Caught in a sweet, sexy romance neither of them expected Brice and Andi learn that opposites attract. For Andi, being polar opposites makes love hard and staying in the Great White North even harder.
Genre: Contemporary Romance
Like An Angel: Sweet Sexy Romance by Bonnie Edwards