No Comments
$2.99 "DEATHLOOP" by G. Brailey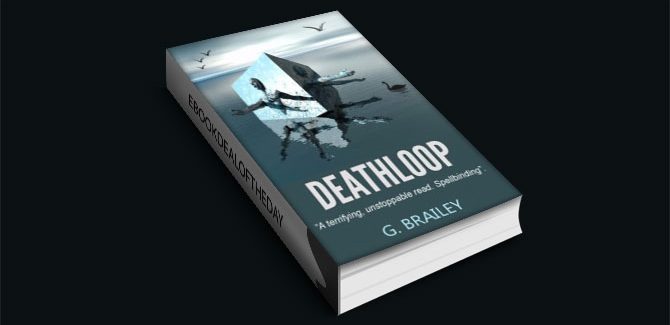 Ebook Deal of the Day: $2.99 "DEATHLOOP" by G. Brailey
Genre: Supernatural Thriller
Zack knows one thing: an evil has climbed out of its box and he has been chosen to defeat it.
Handsome, charismatic, super successful, Zack Fortune, makes one fateful mistake: he agrees to regress to a past life, (or as he puts it, half an hour of harmless tosh). After all – what's the worst that can happen?
Unfortunately, quite a lot.
During the hypnosis Zack finds himself overwhelmed by a kaleidoscope of visions so gruesome and horrific, ignoring previous advice not to break out of the hypnosis himself, terrified for his life, he does just that, forcing himself back into present time, aborting the regression.
Almost straight away, one by one, distressed strangers call out to him by name pleading for his help. A suicide about to jump off a roof, a heart attack, a road accident, but their voices turn him to stone – he can't even breathe – but he can and does watch each stranger die. What do they want from him these people, the almost dead? And how the hell do they know his name?
As the deaths come thick and fast and as everyone closely connected to Zack is struck down by trauma, accident, and violence, his perfect world rapidly descending into chaos, Zack sets out on a frantic quest into the unknown, at times questioning his own sanity, to track down and confront these evil forces that are contaminating his life, and to destroy them.
Before these evil forces destroy him… I realise you are inundated with review requests, but if you feel you do have the time to review Deathloop I would be delighted to hear from you.