No Comments
Free! "The Candidate's Daughter" by Catherine Lea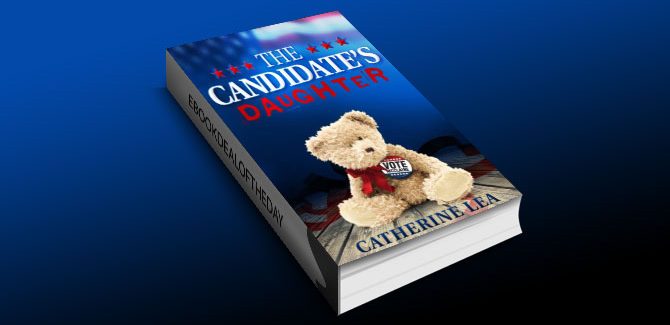 Ebook Deal of the Day: Free! "The Candidate's Daughter" by Catherine Lea
Genre: Suspense, Thriller
The plan is simple: kidnap the daughter of Senate candidate Richard McClaine, take the money and run. Nobody gets hurt, the kid goes home alive.
Twenty-two-year-old car thief Kelsey Money thinks it's the worst idea Matt and his drug-fueled brother have ever come up with. But Matt's the planner. He's the one Kelsey has always depended on.
Then she discovers she only knew half the plan. By the time she finds out the rest, she's been framed for murder, and six-year-old Holly McClaine won't be going home alive.
Across town, Elizabeth McClaine has no idea what her daughter was wearing when she disappeared. When Holly was born with Down syndrome and a cleft palate, Elizabeth placed her only child in the care of a nanny while she fought post-natal depression.
But when Holly is kidnapped and Elizabeth discovers the detective leading the hunt has already failed one kidnapped child, Elizabeth knows she cannot fail hers.
Now both women have twenty-four hours to find Holly. Because in twenty-five, she'll be dead.