No Comments
Daddy's Billionaire Boss by Haley Travis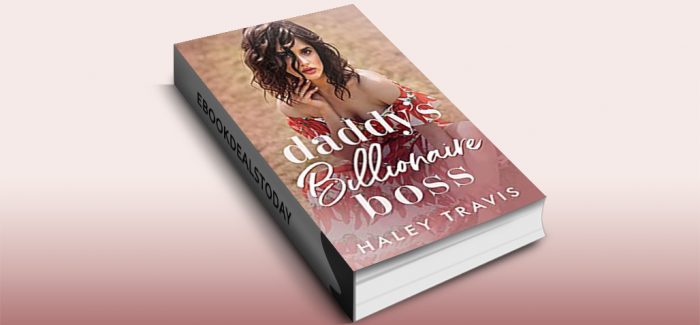 Realtime Price – $0.99
It was too soon. There was so much more to learn about Mason. But love was already creeping in the back door of my heart, and looking for a place to get comfortable…
I know I'm a Daddy's girl. My family is oddly close, except for my kooky Aunt Betsy, whom I've only met a few times. She did a crystal reading on my 16th birthday, telling me that I'd fall in love with a wildly improbable man with a bent little finger, and green and gold eyes.
Imagine my shock when her prediction came true! But I can't let myself fall in love with Mason – he's Dad's boss and 14 years older. He's cold but brilliant. Beautiful, but… I'm not the right woman for him.
No matter that he seems instantly obsessed, and makes me his intern so that I'll stay close. No matter that prickling sparks run up my spine every time he touches me. No amount of lust is worth risking Dad's promotion… is it?
*This steamy light romance is filled with feel-good moments, some heat, and of course, a HEA.*
***
Please click the author's name for the email list and website.

Genre: Contemporary Romance
Daddy's Billionaire Boss: Older Man, Younger Woman Instalove Short Romance by Haley Travis