No Comments
Forever Mine: A Bad Boy Next Door Romance by Lauren Wood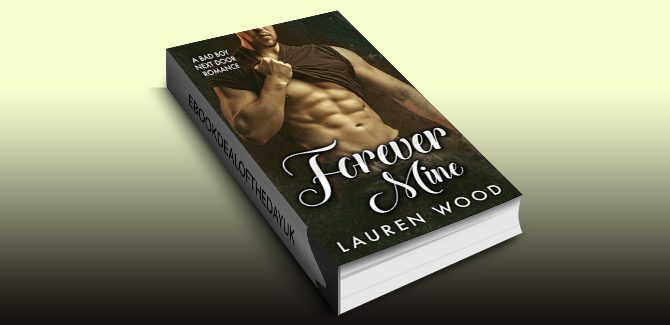 Realtime Pricing:$13.99

The moment I saw her, I thought she looked familiar.
The woman moving in next door looked like someone that I had known a long time ago, but Angela wasn't around here anymore.
She moved during our senior year.
She never said good bye.
She was the only person that had ever broken my heart.
When I found out that it was the old love that had hardened me, I had a plan to get her back. I knew how to get her where I wanted her. She wanted sex as much as I did and I knew just how she liked it.
Angela was even prettier than before. Her blue eyes called to me from day one and now I was unable to ignore it. I had to make her mine once again. It was fate. She was right next door and there was nothing to stop me.
She would fall for me again. I would make her beg for it as she had so many times before. I was going to make her feel it all over again and then I was going to bounce, just like she had done to me.
But could I turn away, once I had her back in my arms? Could I ever walk away from her as she had to me?
Forever Mine is the fourth book in a bad boy next door standalone series. All books in this page-turning Bad Boy Romance can be read as standalone's, there are no cliffhangers, and happily ever afters are guaranteed along with a few exclusive bonuses! It's only recommended for audiences 18+.
Genre: Contemporary Romance