No Comments
Faking For Her: A Fake Relationship Romance by Kira Blakely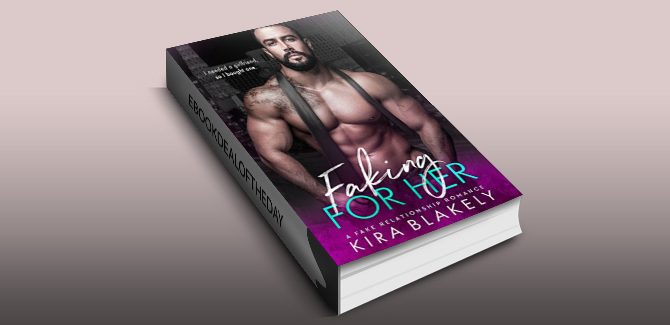 Realtime Pricing:N/A

I needed a girlfriend, so I bought one.
Well, I tried, but Shawna's not the compliant type.
She's sassy, full of spice, and everything nice.
Not to mention a body any man would die for.
But, in Vegas, anything is possible.
Because in this town, I'm a boss.
Unfortunately, a company I've been trying to buy won't give me the time of day because they don't TRUST ME.
I need a girlfriend to show I'm steady and trustworthy.
Shawna is the perfect candidate and one of the only waitresses at my casino who hasn't slept with me.
And she's just been evicted from her apartment because of her stalker ex-boyfriend.
Perfect timing!
She needs my money and protection. I need her soft body in my arms.
Shawna, will you be my… fake girlfriend?
Kira Blakely writes about hot alphas that love their beautiful women. Happy ending are always guaranteed!

Genre: Contemporary Romance