No Comments
Daddy's Fiancée Nanny: A Single Dad & A Virgin Romance by Piper Sullivan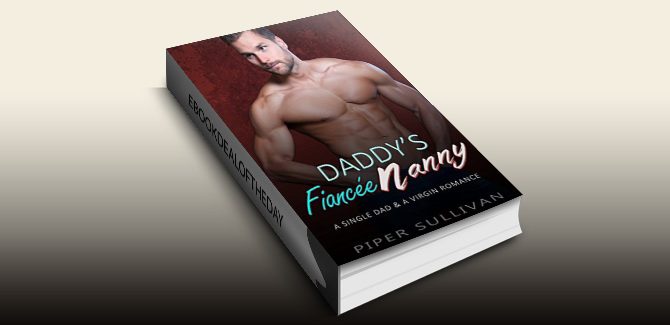 Realtime Pricing:$2.99

When I hired a Nanny I wasn't expecting Harper…
Sweet, young and full of life. She was everything my daughter needed. And her curvy body was everything I desired.

Prince Rafael
My wife is dead and now her parents are trying to take my child, my heir to the throne of Estamillo.
They say I'm not fit to be her father. They claim I am not providing a nurturing female presence as a single dad.
I will not give up my daughter. Never. She's all I have left. And she secures the line of succession.
My lawyer says I need a fiancée. And fast.
I have the perfect candidate. My daughter's Nanny.
She already works for me, I'll just pay her extra to be my fake fiancée.
And maybe she might be up for some off-the-contract activities as well…
Pretending to be engaged to the man I love was hard…
Tall, dark and sexy, Rafael was perfect in every way. But he only saw me as the too-young Babysitter
Harper
I put University on hold for a steady job.
I need to support my hell-raising Grandma Edie. She's all the family I have left.
When Prince Rafael Cavallero hired me to take care of his adorable daughter Sofia, things were finally looking up.
What I didn't expect was to fall in love with the Boss.
Or pretend that my wildest wish, being loved by him, was a reality.
I have only one choice, make Rafa fall in love with me before this fake engagement is over.
Author's Promise: A Steamy Older Man Younger Woman Romance with a HEA ending. Bonus content is included for your reading pleasure.
Genre: Contemporary Romance