No Comments
Captured Heart: A Bad Boy Romance by Lacy Carter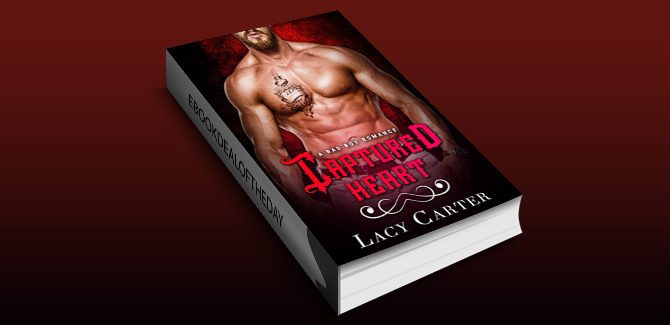 Realtime Pricing:$0.99

No pain …
Shane, aka Blackheart, leads the notorious Satan's Spawn motorcycle club. He can't feel physical pain and tries to keep his heart in the same condition. But when Justin, his former best friend who heads up a rival MC, is killed, Shane finds out just how much he can hurt.
Because the new leader of Hell's Chaos is Justin's sister Amanda. She's the only woman Chase has ever loved … and she's carrying his child.
But she doesn't know who he is. And she blames him for her brother's death.
No yesterdays …
Amanda's memories are like Swiss cheese. Instinct tells her that the gaps in her past conceal nightmares she can't bear to relive.
She should hate Chase. He's the enemy, and he killed her brother. Instead, she feels an inexplicable pull toward him, a magnetic attraction that won't go away. But she can't let that stop her from avenging Justin's death.
No tomorrows
When Chase is captured by Hell's Chaos, his life is on the line. Can Amanda's fractured mind knit itself together in time to remember who he is — and who they are together? Or will she send the father of her child to his grave?
Genre: Contemporary Romance