No Comments
Cabin Fever: A Mountain Man Romance by Rye Hart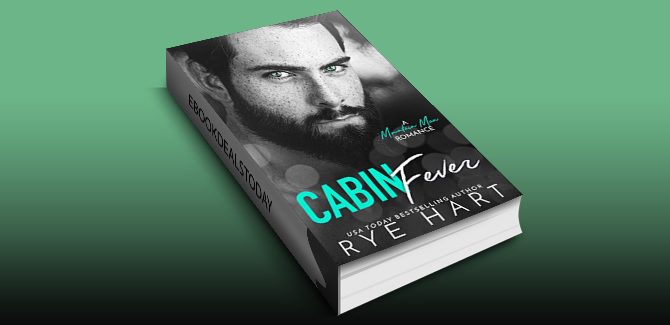 Realtime Price – N/A
Mr. Dreamy saved my life.
Now, he's staring at me like I'm his prey.
The temperature outside may be subzero.
But the heat between us is dangerously high.
Cabin fever has never felt so good.
Liam:
Whitney was scared and alone.
And f*cking stunning.
I may have given society the finger
But, then I saw the goddess hurt and helpless.
And, my inner beast went into overdrive.
Now, it's just the two of us, alone in my cabin.
And, I'm finding it hard to resist her lips.
Her eyes tell she wants it too.
Meeting Whitney was chance.
Letting her go just isn't an option.
The Navy did a number on me – but I know damn well that won't ruin the best thing to happen to me.

70,000+ words in this full-length standalone romance. Bonus content after the main story, including a never before released secret baby romance. Grab your copy today.
Genre: Romance
Cabin Fever: A Mountain Man Romance by Rye Hart