No Comments
Body Heat by Mia Ford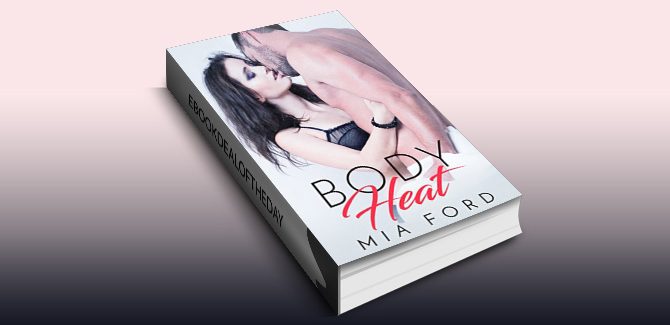 Realtime Pricing:$3.99

Zoe Maxwell, will you give me a second chance?
I'll never forget the first time I saw her.
She screwed my body then screwed with my head, leaving me to wonder what the hell happened…
It's been over ten years and I still can't go ten minutes without her face flashing through my mind.
It's like she's tattooed on my soul.
Zoe freakin' Maxwell, the girl who broke my heart and literally ruined me for other women! Now, I can't even get hard without a bit of the rough stuff and my box of toys.
And, after all these years, there she is, standing in front of me, older, hotter, s*xier.
I can smell her scent like a wolf smells its prey.
I'm a different man now; rich, famous, confident, always in control.
At least until she looks at me and I find myself melting like an ice cream cone on a hot summer day.
A full length Romance with HEA & no cliffhanger. And, there is some exclusive bonus too!!!
Genre: Contemporary Romance