No Comments
The Blemished, Book 1 by Sarah Dalton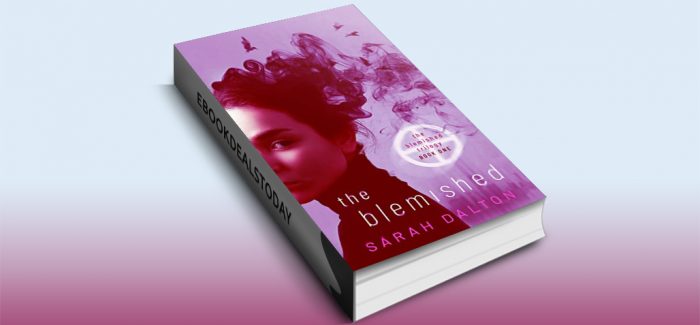 Realtime Price – $0.99
The Hunger Games meets The Handmaid's Tale in the first instalment of this YA dystopian trilogy.
If all your choices had been taken away, would you fight to get them back?
Fifteen-year-old Mina Hart is new to Area 14, which means she should be on her best behaviour. But on her first day at school, she breaks the rules. She talks to a GEM. When Sebastian's perfect dark eyes meet hers, she can't help herself. She realises there's a good chance this boy will get her in deep trouble. And she doesn't need any more of that.
Mina has flawed genes in a world of perfection. She's part of the Blemished, those considered inferior to the genetically engineered clones now running the country. When Mina turns sixteen, she will go through mandated surgery that leaves women infertile and often psychologically unbalanced. That can't happen.
Determined to stop her and her friends from suffering this fate, she is willing to risk it all for a better future. Because Mina has a secret power, and she's about to start using it.
Now featuring the ten-year anniversary cover and newly edited version!
Genre: Dystopian, Young Adult
The Blemished (Blemished Series, Book 1) by Sarah Dalton