No Comments
Kill It With Magic: An Urban Fantasy Novel (The Lillim Callina Chronicles Book 1) by J.A. Cipriano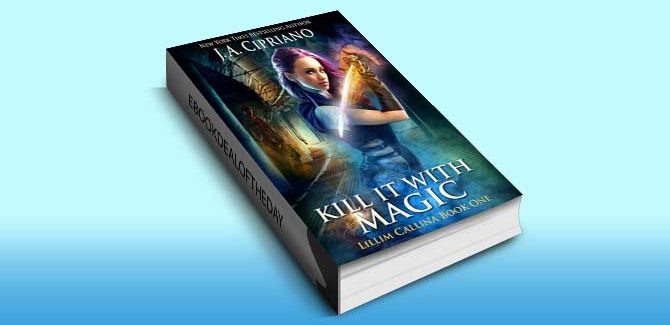 Realtime Pricing:N/A

Lillim Callina used to hunt monsters. Key word, used to.
So when an ancient, unstoppable dragon kicks in her door and demands she help him or else? Well, he probably didn't know she had a shotgun under her desk.
Still, that's not enough to put a guy like him down, no, for that, she'll have to use something a little more potent.
When it comes to dragons, it's best to kill it with magic.
Kill it with Magic is the first book in The Lillim Callina Chronicles, an urban fantasy series by New York Times Bestselling Author, J.A. Cipriano. Readers who enjoyed Jim Butcher's The Dresden Files, Patricia Brigg's Mercy Thompson series, or Kevin Hearne's The Iron Druid Chronicles will likely enjoy this paranormal adventure.
Genre: Action & Adventure, Fantasy, YA