No Comments
Brothers of Rock: WILLOW SON by London Casey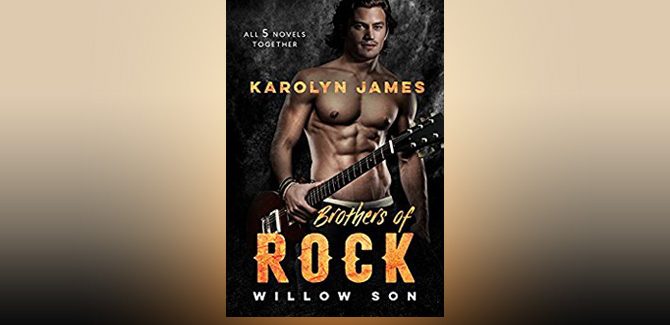 Realtime Price – N/A
Since 2013, the Brothers of Rock series has been a major worldwide success. Now for the first time ever, read all 5 of the WILLOW SON novels together in 1 book!
THE BIGGEST STAGE: His first kiss dried her tears. His second rocked her world…
THE LONELIEST TOUR: Just as he was self-destructing…she walked into his life. Now they need to save each other.
THE LONGEST NOTE: It was supposed to a 'reality show' date… but when the cameras turned off, that's when reality began.
THE HARDEST SET: Van took the first drink from her, but then she offered a second one… and she offered him a place to stay – just for one night.
THE GREATEST SHOW: He knows how to be a rockstar. Now he needs to learn how to be a father.
Meet the band!
Colby (lead singer)
Jett (guitar)
Van (bass)
Ryker (guitar)
Brantley (drums)
Genre: New Adult, Romance
Brothers of Rock: WILLOW SON (Box Set – All 5 Novels Together) by London Casey