No Comments
Bedroom Billionaire: A Bad Boy Romance by Annette Fields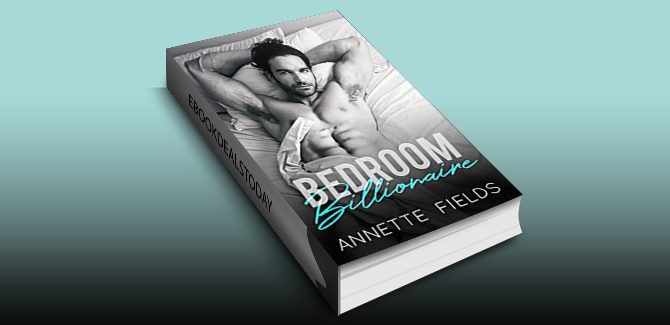 Realtime Price – $2.99
Don't mix business with pleasure?
Darling, pleasure is my business.
I'm the CEO of Pleasure Industries, the largest adult toy company on the market.
I know all the ins and outs of the bedroom. What makes women tick, squirm, scream, and reach that big O.
But they'll never know me.
My mind is complicated. My heart is a chunk of cold concrete.
I don't date. I don't do intimacy.
I just hire women to test my products but they all end up wanting more, and I'm sick of it.
When shy and timid Eve shows up for an interview, she's just what I need.
No baggage. No experience.
Sweet, winding curves that get me hard in an instant.
She's the perfect blank slate. I can mold her into exactly what I want.
I just can't break my own rules.
Bedroom Billionaire is a full-length standalone novel with no cheating, no cliffhangers, kindle-melting steamy content, and a guaranteed HEA.
Genre: Romance
Bedroom Billionaire: A Bad Boy Romance by Annette Fields