No Comments
Admit You Need Me by Ajme Williams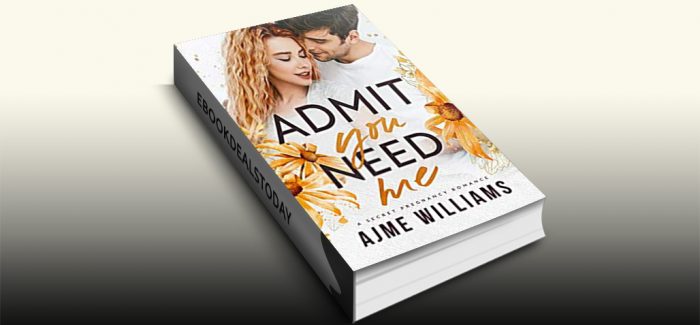 Realtime Price – $4.99
He's the grumpy billionaire who lives by a million rules.
Never do relationships.
Yeah… that one's kinda common.
I don't do relationships either.
So we agree on one night only.
A night of no strings attached pleasure.
It won't hurt to enjoy myself for once, right?
How am I going to let go when one night leads to several.
And I find out I'm pregnant with his baby?
Reader note: This is a full-length, secret pregnancy billionaire romance novel from my Irresistible Billionaires Series. Each book in this series can be read as a standalone. 'Admit You Need Me' features Toby and Maggie, a LOT of push and pull, and a whole LOT of steam. Of course, all of this with a very satisfying HEA.
Genre: Contemporary Romance
Admit You Need Me: A Secret Pregnancy Romance (Irresistible Billionaires, Book 4) by Ajme Williams