No Comments
A Wedding Changes Everything by Isabelle Grace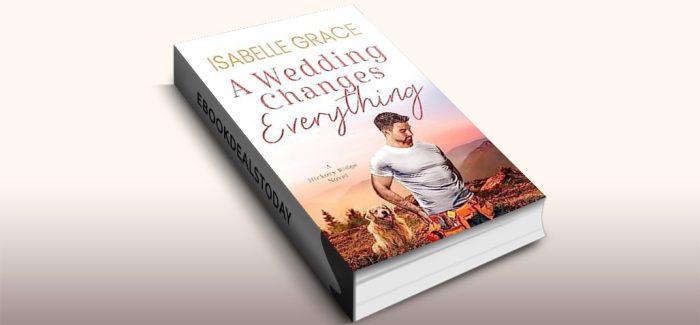 Realtime Price – $2.99
He's a happy bachelor. She's vowed never to marry. Then a little girl changes everything.
Holden Blackwood's brothers are all happily married, yet he has no desire to join their ranks.
His family would love nothing more than to see him settle down with a good woman. But the good woman in Holden's life, Frankie Malone, is perfectly happy with the "friends with benefits" arrangement they share.
Growing up with a mother who thought her happiness depended on men, Frankie learned the hard way to take care of herself, and that's how she likes it. Until a child comes into the picture.
When Frankie becomes the unexpected guardian of her young niece, Sophie, her treasured independence comes under threat. And a custody battle with people who don't have the child's best interests at heart suddenly puts marriage on the table.
Holden and Frankie agree to commit – for just as long as it takes to secure custody of the little girl.
But can their heads really rule their hearts?
Genre: Contemporary Romance
A Wedding Changes Everything (Hickory Ridge, Book 4) by Isabelle Grace