No Comments
The Journey Home: An EMP Survival Story (EMP Aftermath Series Book 1) by John Winchester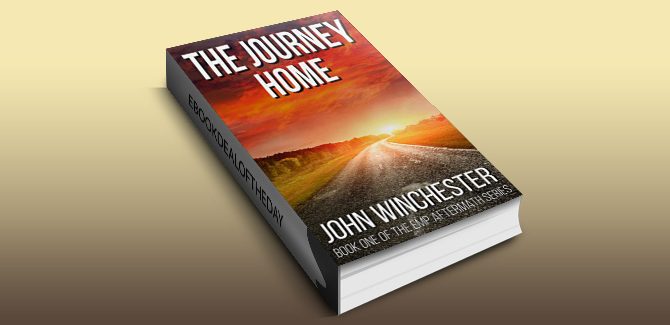 Realtime Pricing:$2.99

This is the story of the Miller family, Jack, Amy, and their sons Kenny and Danny. Separated by half a continent after an EMP attack sends the United States back to the Stone Age, the Millers are desperate to reunite as they struggle to survive.
Jack Miller isn't too worried about the apocalypse. He has been prepping for a few years and has a basement stocked with the food and supplies his family needs to ride out a disaster. Today though, he is out of town on a business trip. An EMP strike delivered by a rogue nation leaves him stranded over a thousand miles away from his home. This is the last place he expected to be during a disaster. He sets out on an epic journey home armed only with his know how and survival skills. What he encounters leaves him questioning how prepared any lone man can be.
Amy Miller is all set to enjoy a well deserved vacation day. She's a hard working mother of two with a full time career and rarely has a quiet moment to herself. The EMP throws a wrench in the works and leaves her unprepared for the chaos to follow. With the city falling down around her ears, she is pushed to the limit. Her suburban home is well stocked with supplies, but she clings to the hope that order will be restored. Faced with the darker side of humanity, will she overcome her inhibitions and do whatever it takes to protect her family?

Genre: Dystopian, Post-Apocalypse, Science Fiction