No Comments
My Dinner with Delfin by Douglas Boatman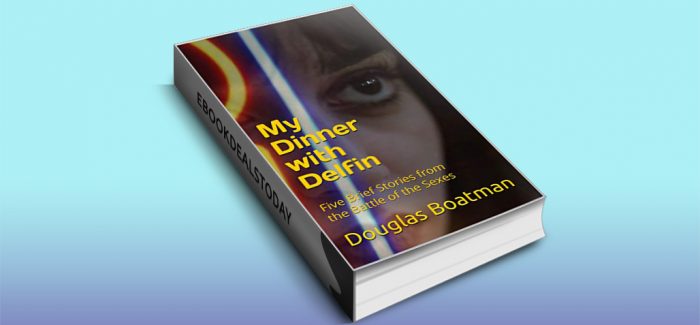 Realtime Price – $0.99
Delfin shatters the code of silence and reveals, once and for all, what women really want — and gives Garby seduction superpowers beyond his randiest fantasies. But will her gift blow up in her face?
From life's fresh moments of innocence to its grim heart-wrenching finale—and all the lurid weirdness in between—this slim but diverse collection catapults you into a wild world of love's triumphs and disasters. Highlights include:
•Cupcake and Gender Boy — A love story with three hookers, four disguises, two freaky obsessions, and some very bad puns.
•The Last of Anna — She's desperate to get back to Mother and Daddy and all her friends at school. But the man who holds her captive vows to never let her go.
•My Dinner with Delfin — Garby doesn't know it, but Delfin's going to rock his world.
My Dinner with Delfin: Five Brief Stories from the Battle of the Sexes presents tales of life, love, and loss. You'll laugh, you'll cry, you'll say wait, what? as you savor these sweet, sly, and soulful stories.
Genre: Contemporary, Shortstories
My Dinner with Delfin: Five Brief Stories from the Battle of the Sexes by Douglas Boatman